iredmail Open Source Mailserver
27 Nov 2013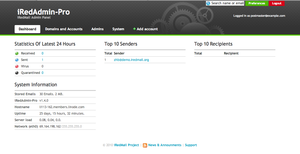 Whilst the world seems to be moving email to "The Cloud", rightly or wrongly I remain reluctant to give up the control of our own mailserver. For over ten years now we have been using a combination of the following open source applications:
Postfix MTA with Amavis + Spamassassin
Dovecot IMAP server
OpenLDAP
Whilst these are super-stable and bulletproof solutions, the main issue with such a solution is the administration - setting up users, changing passwords, vacation notifications, sieve etc. It is also a lonely business administering a custom mailserver, where set-up is never going to be completely standard.
A couple of years ago I migrated to a new mailserver, on which I installed iRedMail. iRedMail is a pre-packaged mailserver solution, based on all the software that I was using already (Postfix, Dovecot, OpenLDAP), but with the benefit of a slick admin panel that pulls it all together and provides ongoing support. It also incorporates Roundcube for webmail, undoubtedly prettier than Squirrelmail, which we were using before. iRedMail even includes a pre-configure Fail2ban, essential to protect your internet-facing server from attack.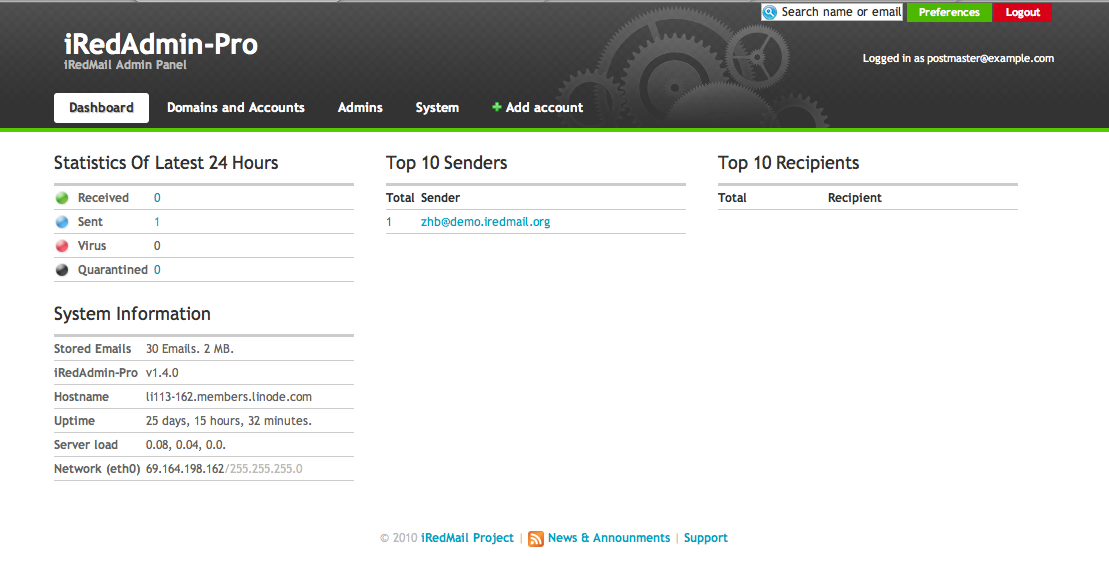 There are two web administration panels to choose from - the free and open source panel and the Pro panel. Both interfaces are attractive and functional, but predictably the Pro panel has more functionality at a price. Some would call this Crippleware, but bear in mind that the server itself has full functionality - this is merely the configuration of that server. If you are happy to configure LDAP yourself, then you don't strictly need to use the Pro panel. See "Features and Comparison" half way down this page. Whilst the Pro panel does come with the source code, the developer explicitly restricts your right to distribute.
Installation is very fast - but must be on a fresh server - I tried to upgrade from an existing Postfix install and it ended badly. Updates are delivered as a web page of instructions, which I have come to prefer to running an upgrade script, as you can intelligently decide whether you are happy with each change proposed. The downside is that you could easily miss a step and leave your server only partially "upgraded".
Whilst the forums are quiet, the developer is very responsive to posts and has dealt efficiently which each issue that I encountered. Roundcube has proven to be a very attractive webmail interface and includes Sieve administration for server-based filtering and vacation notices.
Overall we are very happy iRedMail users - if there is an easier way of running an Open Source mailserver, I have not discovered it.