Braid On Braid Splicing
13 Jun 2013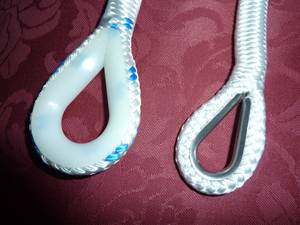 Having been quoted £250 to replace the halyards and topping lift on my boat, I decided to do it myself, by purchasing the ropes from eBay for £100 and the fids to do the splicing for £33.
Having the fids would then enable me to do the rest of the running rigging: reefing pennants, kicking strap etc.
The only trouble was that I didn't know how to splice braid-on-braid, and it turned out to be more tricky than I expected. In the end I found a YouTube video to help me.